Sale!
"Jeannou 1935″ Art Deco by Hildegard Gunzel 25" Fashion Doll Made in Germany
In stock
Description
NEVER REMOVED FROM BOX
Jeannou II  1935 ​doll by Hildegarde Gunzel  was completely made by hand in the doll workshop in Waltershausen (WPM). The doll ​is 25″ and created with a new material, Biggidur and ​meets the highest quality standards and is a guaranteed limited edition of 150.  Each doll has a numbered identification card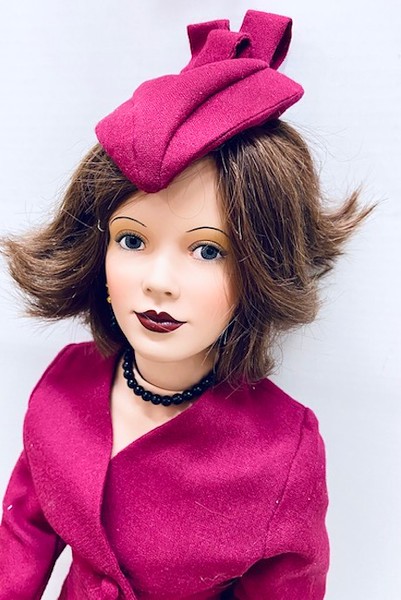 .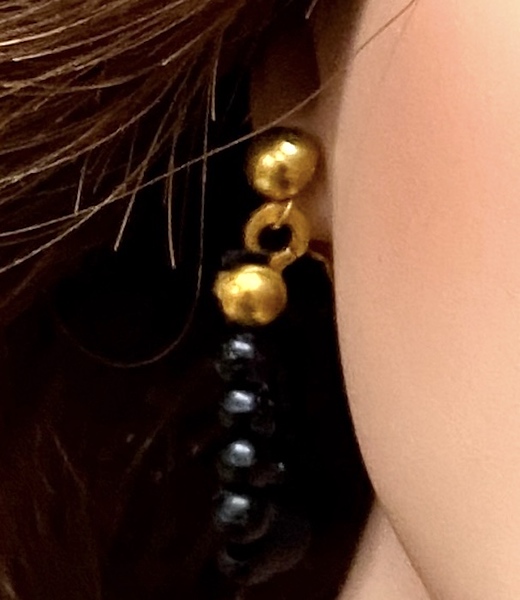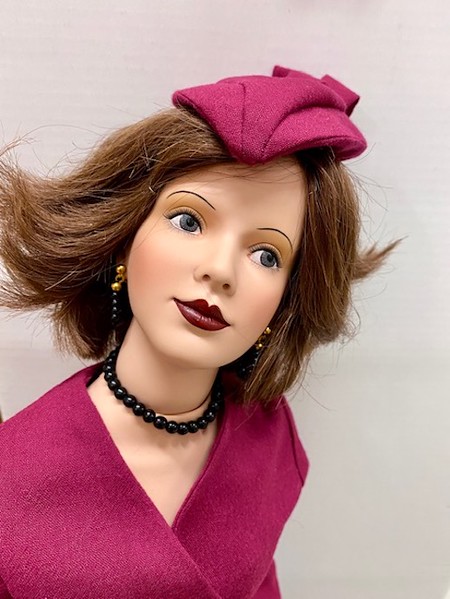 We already know Lady Jeannou. She is the first fashion doll made by Vera Scholz and created for collecters who like to change their dolls. Every year, she has received a new outfit, which corresponds to the fashion at the time.
The first Jeannou appeared as a fashionable lady in 1930. 
Jeannou  is not only the first fashion doll from Vera Scholz but her first doll with hand-painted eyes and hand-painted molded pumps.
Jeannou has now aged 5 years, and we find ourselves in 1935, Jeannou II. Hildegarde Gunzel has created for Jeanneau II an  elegant, bordeaux coloured suit and hat  celebrating the Art Deco art movement of the era.   The long fitted collarless jacket closures are large buttons at the point of structured V and another V created for the closure of the belt.  The suit skirt features box pleating beginning at the edge of the jacket to create a distinctly sophisticated yet feminine silhouette.    Her jewelry consists of a choker chain of black pearls and black pearl Art Deco dangle earrings. Exquisite attention to detail is exemplified by the design of the earrings.  The earlobe piece beautifully reflects the Art Deco theme throughout the ensemble.  Her face-framing human hair wig is short and slightly curly. Her eyes, lip and manicure  and black molded pumps are hand-painted.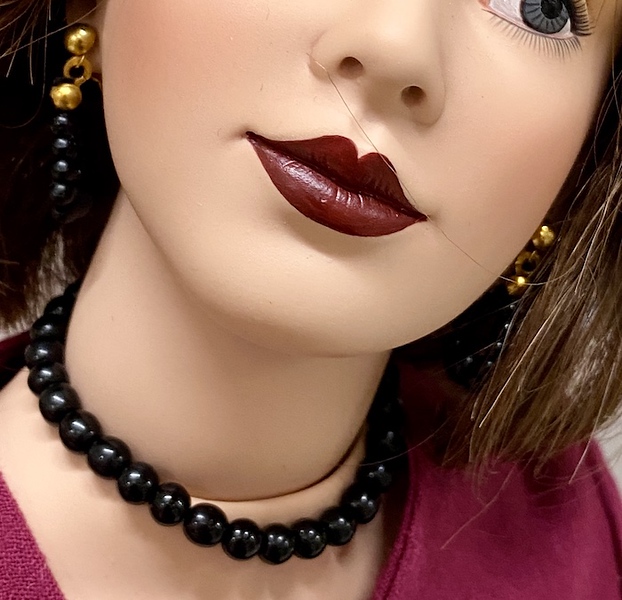 Our material BIGGIDUR® makes the dolls look as if they have a soft.
tender skin. The porcelain-like finish and attention to detail in the
manufacturing process guarantee that the Waltershauser Doll
Workshop creations have an incredible life-like expression which is
not to be found in any other doll.
The Jeannou dolls are all In compliance with age-old traditions of WPM dolls.