#3194 1972 Miss America Walk Lively Kellog Exclusive Steffi Face
$255.00
1 in stock
Description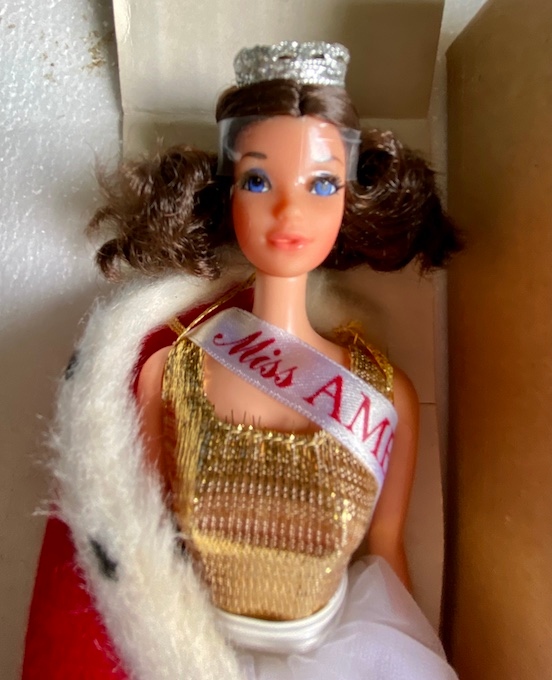 3194 Miss America Walk Lively doll – Kellog Exclusive by Mail Order Only.
Shipper in Brown Cardboard Box.
1972-1973
Removed from box for picture.
Walking Lively body, (special arms that moved, heads turned as their legs moved to simulate walking) bendable legs, white walk 'n turn stand, Steffie head mold, brunette medium curled length hair, rooted eyelashes, blue eyes, gold lame evening top on white nylon gathered full skirt over white taffeta, silver lace crown, gold scepter, red cape with faux ermine trim, Miss America ribbon sash, bouquet of red roses, white shoes. Mail order only in late 1973.