Charlie's Back! 18″ Vintage Charlie Chaplin MIB
$45.00
Out of stock
Description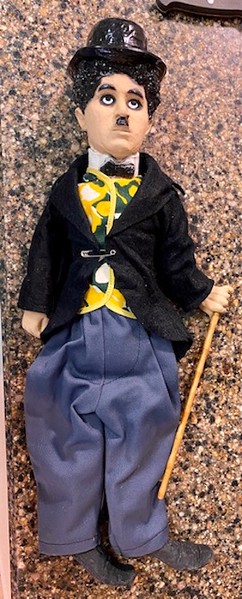 From Bubbles, Inc., a company created by Charlie Chaplin to own the reproductions and creations with his name.
Chalie's Back! is an 18″ doll with mache? (hands, head, feet) and all original.  Face Paint and outfit are mint condition.  Complete including cane and safety pin.
Box is not mint.  Not torn or defaced but does have water stain and rubs.